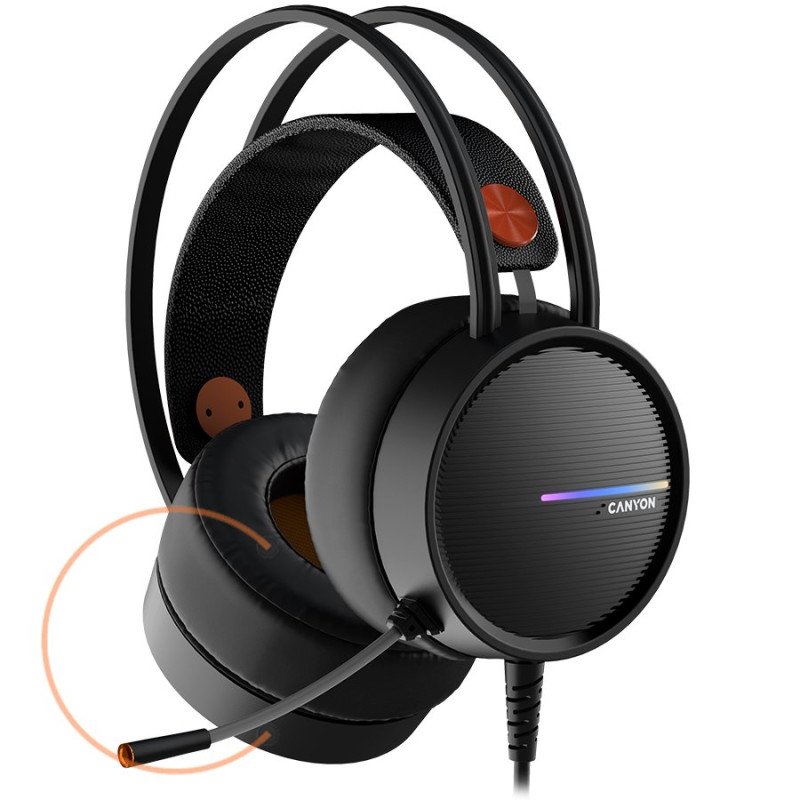  
CANYON INTERCEPTOR GH-8A
CANYON INTERCEPTOR GH-8A, Gaming headset 3.5mm jack plus USB connector for LED backlight, adjustable microphone and volume control, with 2in1 3.5mm adapter, cable 2M, Black and Orange, 0.36kg
Stereo gaming headset INTERCEPTOR GH-8A
For a completely immersive sound experience without any discomfort during long Internet gaming sessions we have designed these computer headsets Canyon CND-SGHS8A. The shape of big ear cushions allows to use the headset as long as possible with maximum convenience. Stereo superior audio performance creates rich volume and a 360-degree feeling with balanced sound ambiance. This advantageous characteristic allows a player to figure out fast where every sound comes from. Convenient omni-directional microphone perfectly transmits voice, and a two-meter cable allows to be at an optimal distance from the computer. The optimal shape of the model, stylish and lightweight design, convenient volume and microphone control - all this will delight game enthusiasts of any genre. Included splitter makes these PC headsets CND-SGHS8A compatible with any modern device equipped with a combined 3.5 mm audio socket. Great value for the good price!
Cool gaming design with RGB light
Adjustable headband
Memory foam in ear cushion
Extra comfort for long-time usage
Stereo superior audio performance
Speaker: ? 50 mm
Impedance: 32 ?
Sensitivity: 100±3 dB
Frequency: 20Hz-20kHz
Cable length: 2 m
Connection type: 2 x 3,5 mm + USB
Additional splitter 3.5mm included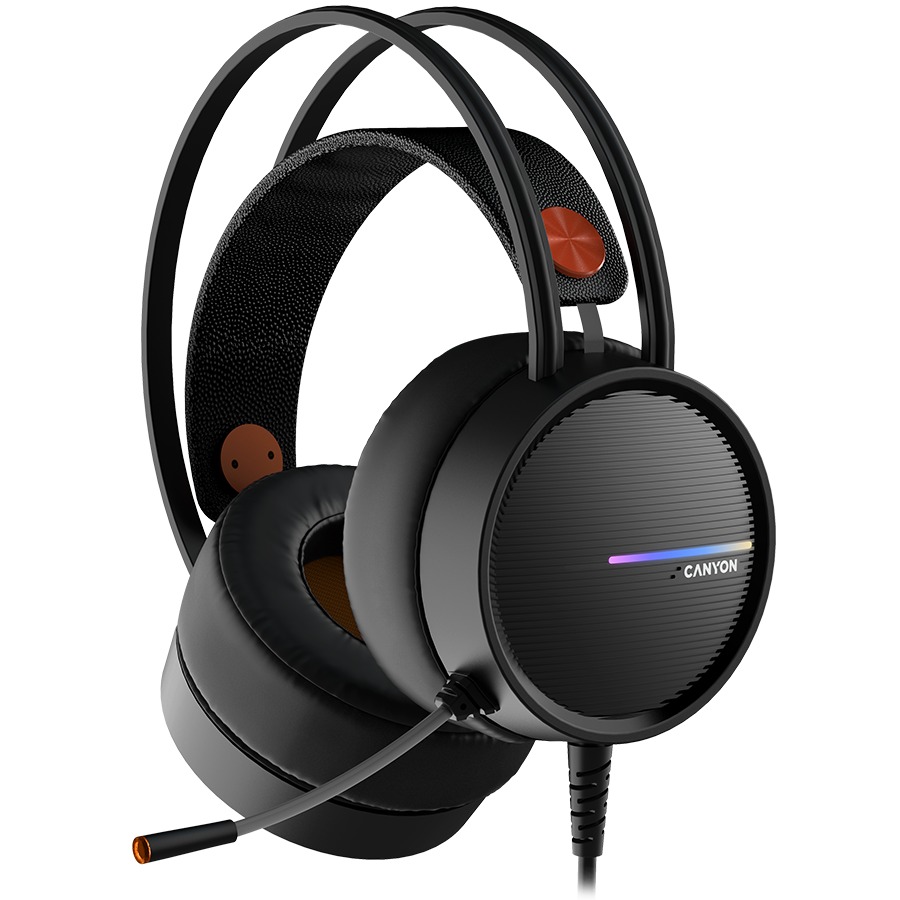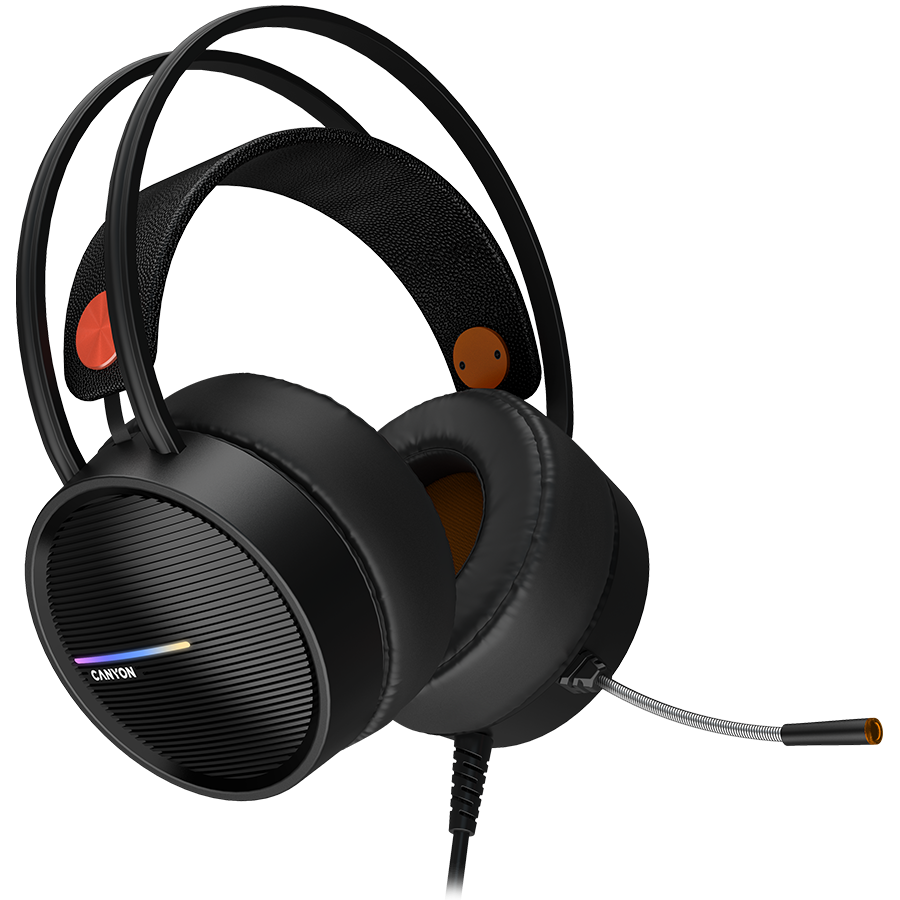 Trenutno nema recenzija korisnika.
16 drugi proizvodi u istoj kategoriji: