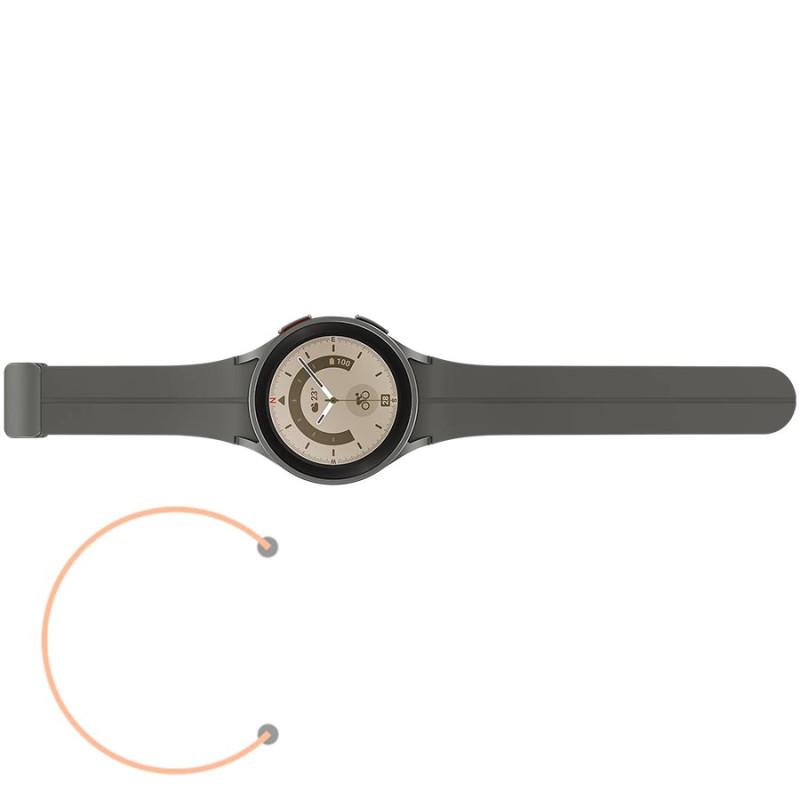  
CANYON Wired multimedia gaming keyboard with lighting effect
CANYON Wired multimedia gaming keyboard with lighting effect, 20pcs rainbow LED & 19pcs RGB light, Numbers 104keys, EN double injection layout, cable length 1.8M, 446*160*40mm, 0.98kg, color Dark grey
Interceptor Gaming Keyboard GK-8
This professional-grade gaming keyboard is a perfect companion for your victories! Backlighting with different color variations will enhance your gaming environment and serve as a cool desktop decoration - each key is backlighted individually! Canyon red mechanical switches have a pleasant tactile response and efficient operation. The buttons can hold up to 60 million strokes, and the Double injection keycaps are indelible. The anti-static metal surface increases the strength and durability of the device. Below the main block of keys, an additional set of buttons is located. Using these 7 multimedia buttons with a volume wheel, you can control multimedia player and keyboard backlighting. The keyboard has a compact extension for wrist supports. You can customize the keyboard functions using Canyon software.
Features:
111 buttons
104 Canyon red mechanical switches
7 multimedia buttons
Transparent shaft of mechanical switches
Customization software
Multifunctional control panel
Double Injection keycaps
60 million strokes per button
Anti-ghosting function
11 backlight modes
21 gaming backlight modes
"WIN" / "START" button lock
Key route 4.0 mm
NKRO anti-ghosting technology
Dual-core IC chip
Macro functions
Anti-static metal panel
Trigger actuation 2 mm with force 60g
Braided cable with ferrite ring
System requirements: WIN 7/8/10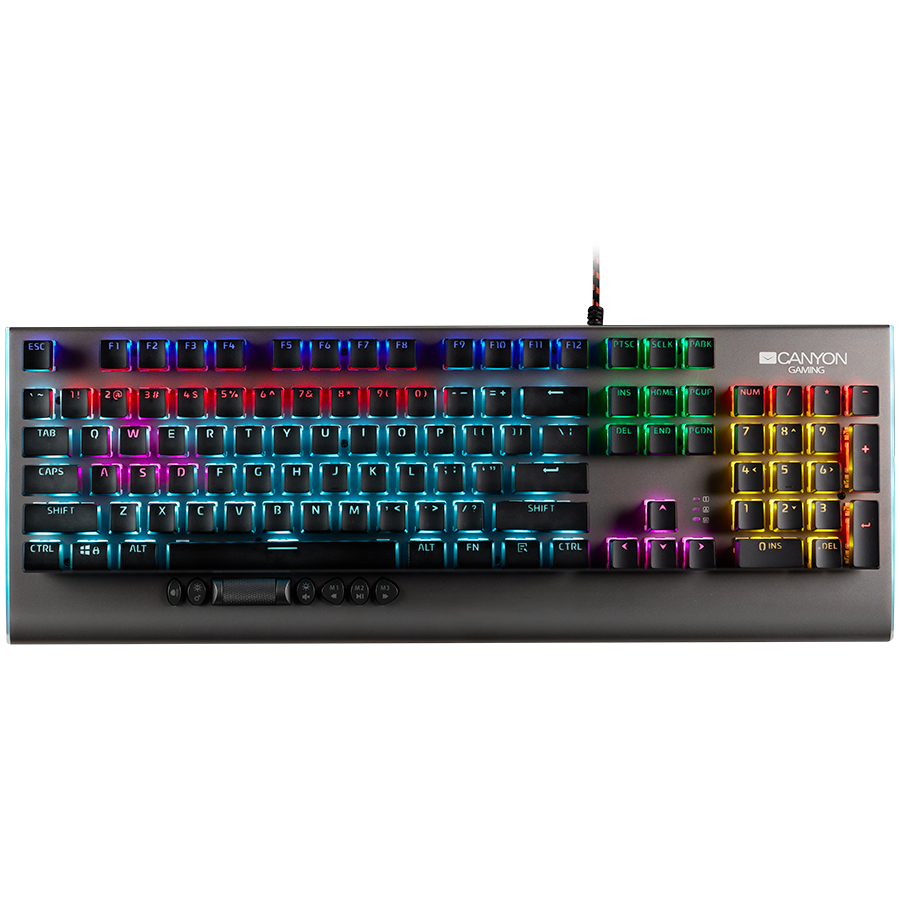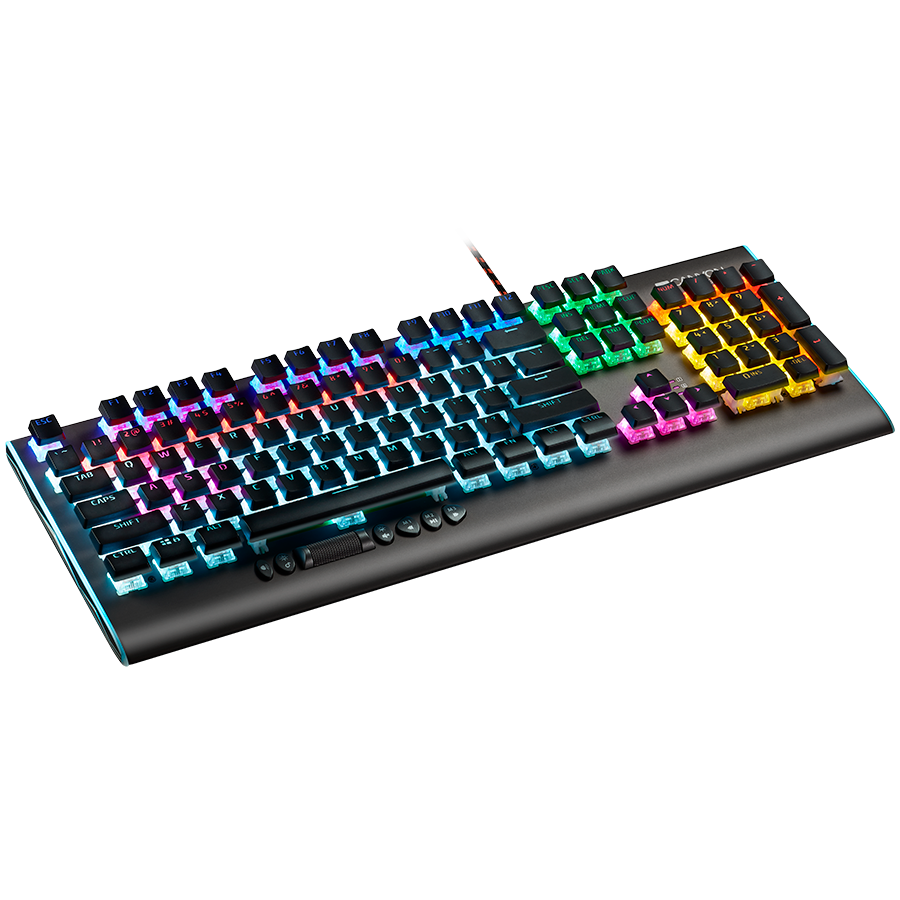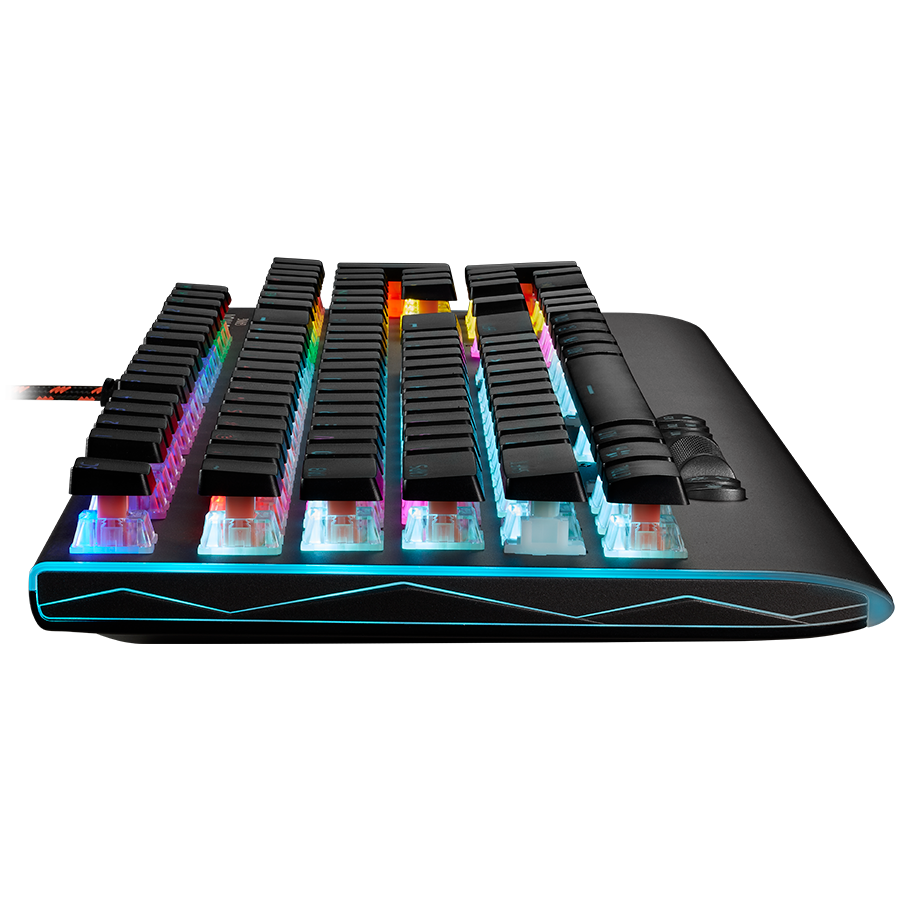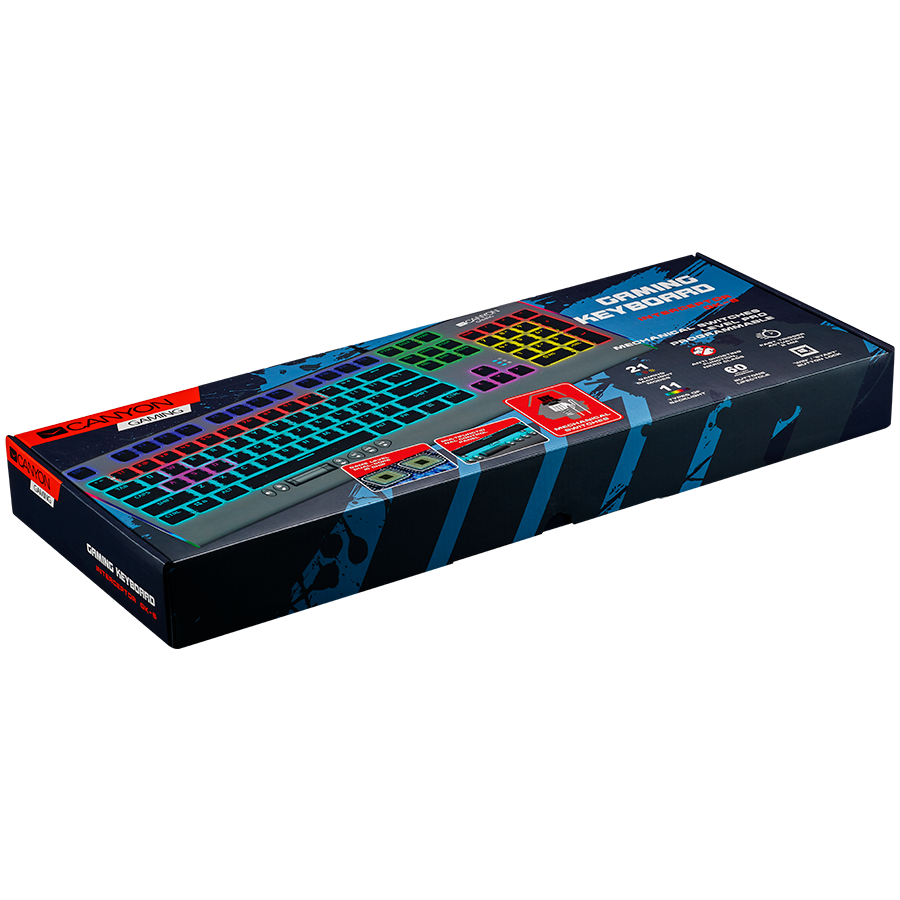 Trenutno nema recenzija korisnika.
16 drugi proizvodi u istoj kategoriji: