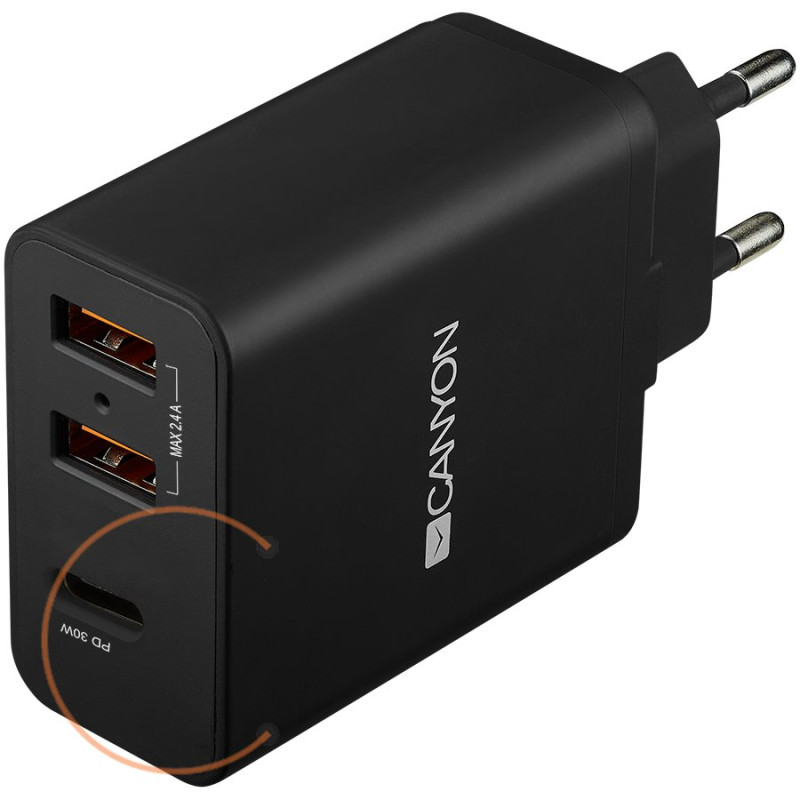  
CANYON H-08 Universal 3xUSB AC charger
CANYON H-08 Universal 3xUSB AC charger (in wall) with over-voltage protection(1 USB-C with PD Quick Charger), Input 100V-240V, Output USB-A/5V-2.4A+USB-C/PD30W, with Smart IC, Black Glossy Color+orange plastic part of USB, 96.8*52.48*28.5mm, 0.092kg
Powerful Technology Multi-USB Wall Charger, 2.4A
Premium performance and fast charge! This high-technology wall charger looks good and works even better. Advanced charging technology developed by Canyon provides top speed of charging multiple devices at the same time. A great choice for those who have many friends and many gadgets!
Features:
• 3 USB Ports
• First port: PD Quick charge
• Second port: 2.4A Smart Charge
• Input: AC100-240V
• USB port Output : DC5V, 2.4A
• PD port output: 5V3A,9V3A,12V2.5A,15A2A,20V1.5A
• EU Plug
• Smart IC Technology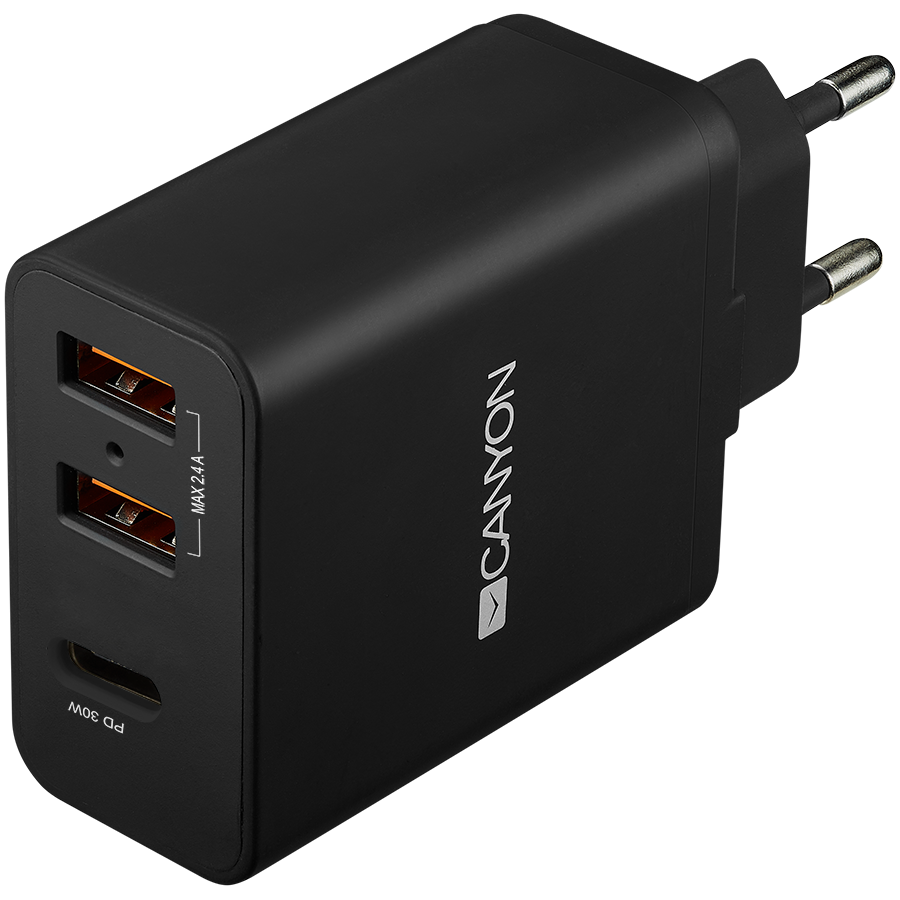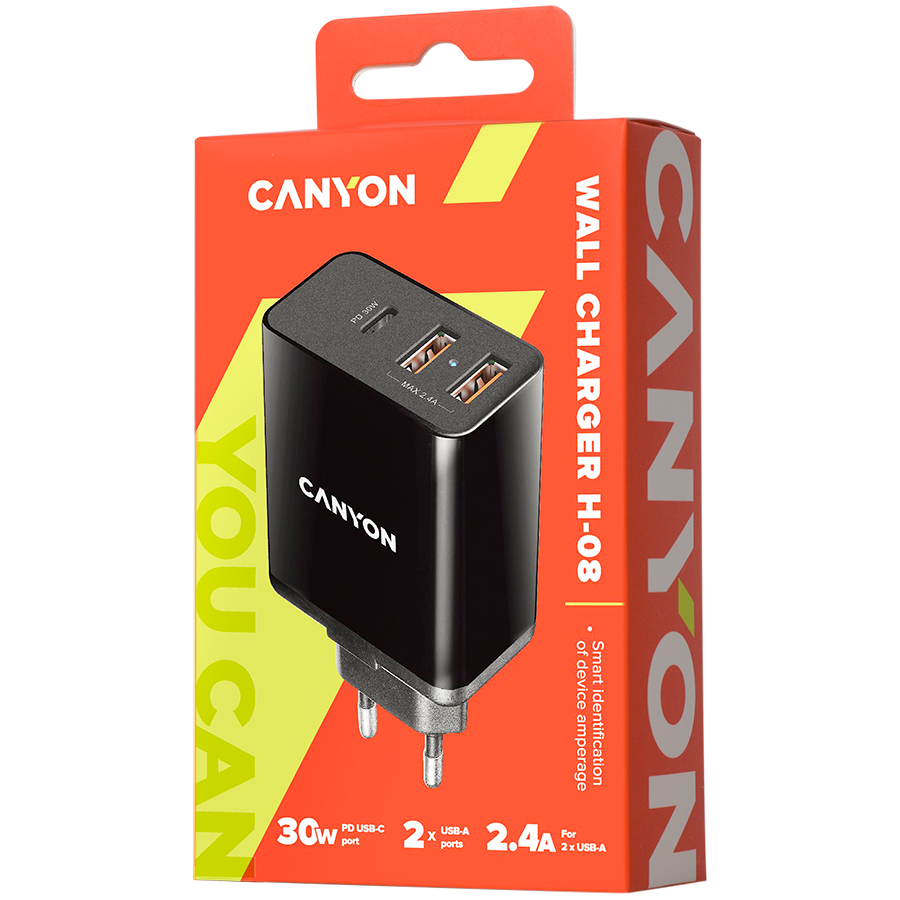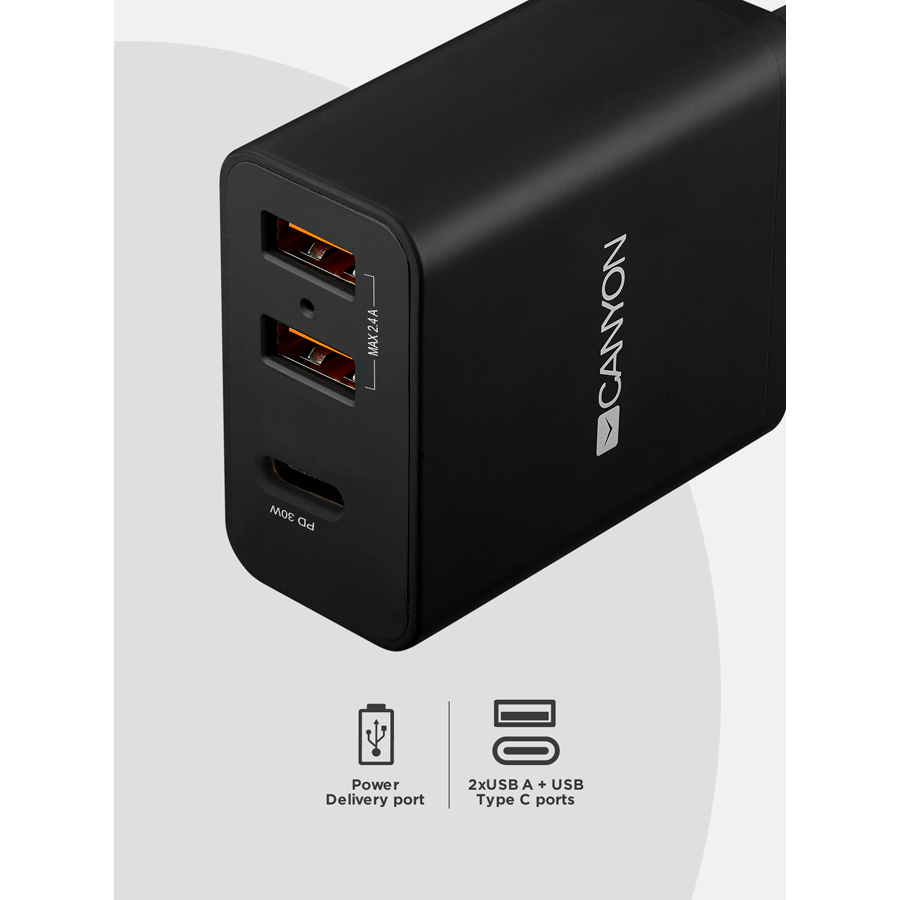 Trenutno nema recenzija korisnika.
16 drugi proizvodi u istoj kategoriji: