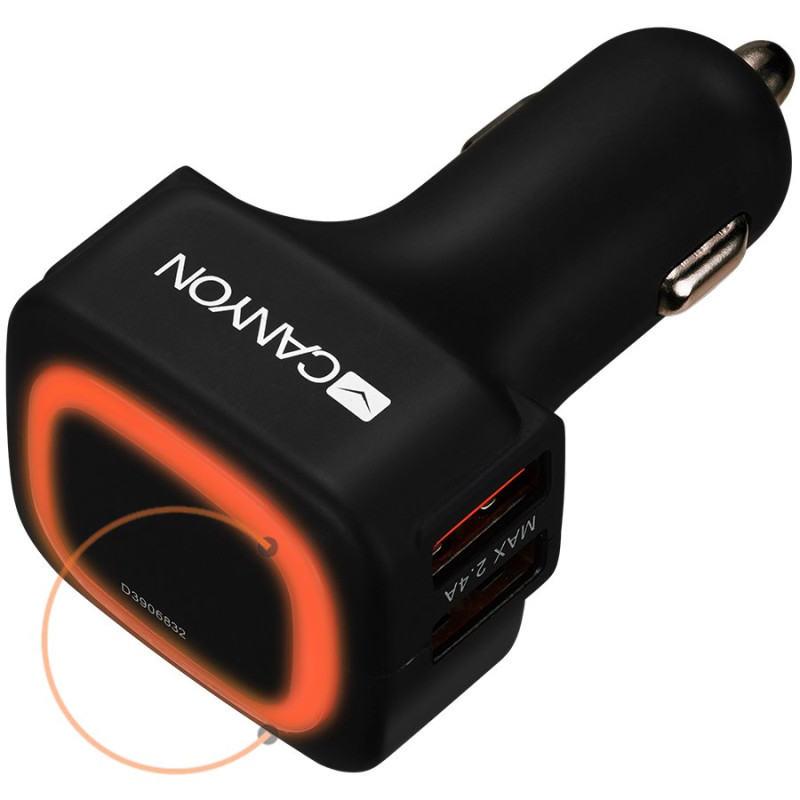  
CANYON C-05 Universal 4xUSB car adapter
CANYON C-05 Universal 4xUSB car adapter, Input 12V-24V, Output 5V-4.8A, with Smart IC, black rubber coating + orange LED, 71.8*38.8*33mm, 0.034kg
CNE-CCA05B Universal Charger With 4 USB Ports
This car power adapter is a champion in quantity of USB outputs! It was made for the coolest gadget geeks and can handle 4 devices at the same time. Its 4 USB ports are located on sides in a stylish way and are highlighted with LED backlight. The adapter provides the most optimal charge for smartphones, tablets, wireless speakers and other portable devices with USB cord. Drive your car with your friends and don't be afraid of a "dead battery" sign.
Smart IC Technology
Built-in smart chip detects a type of charged device and delivers optimal electric current. Fastest charge and economy guaranteed!
Features:
• 4 USB ports
• LED Backlight
• Input: 12-24V
• Output: 5V-4.8A
• Smart IC Technology
• Level 5 Energy Saving
 
Colors: Orange-Black  
Trenutno nema recenzija korisnika.
16 drugi proizvodi u istoj kategoriji: