 
Canyon
Canyon, Wall charger with 1*USB, QC3.0 24W, Input: 100V-240V, Output: DC 5V/3A,9V/2.67A,12V/2A, Eu plug, Over-load, over-heated, over-current and short circuit protection, CE, RoHS ,ERP. Size:89*46*26.5 mm,58g, White
Wall charger Quick Charge 3.0 H-24
 
This AC adapter can charge mobile devices three times faster than their counterparts and extend your gadgets' battery life. Quick Charge 3.0 technology automatically determines optimal parameters of the charging current so that the battery of the device you're charging will not overheat. Consequently, the lifespan of the battery and sometimes of the entire gadget could be increased. This type of charging process helps to avoid unnecessary energy losses. We care about the safety of your device and energy saving!
Features:
USB-A port
Technology QC 3.0, 24 W
Intelligent autodetection of power supply
Compatible with most mobile devices
All types of protection
Input: 100-240 V
Output: DC 5V/3A, 9V/2.67A,12V/2A
Dimensions: 89 ? 46 ? 26.5 mm
Weight: 58 g
Certifications: CE, RoHS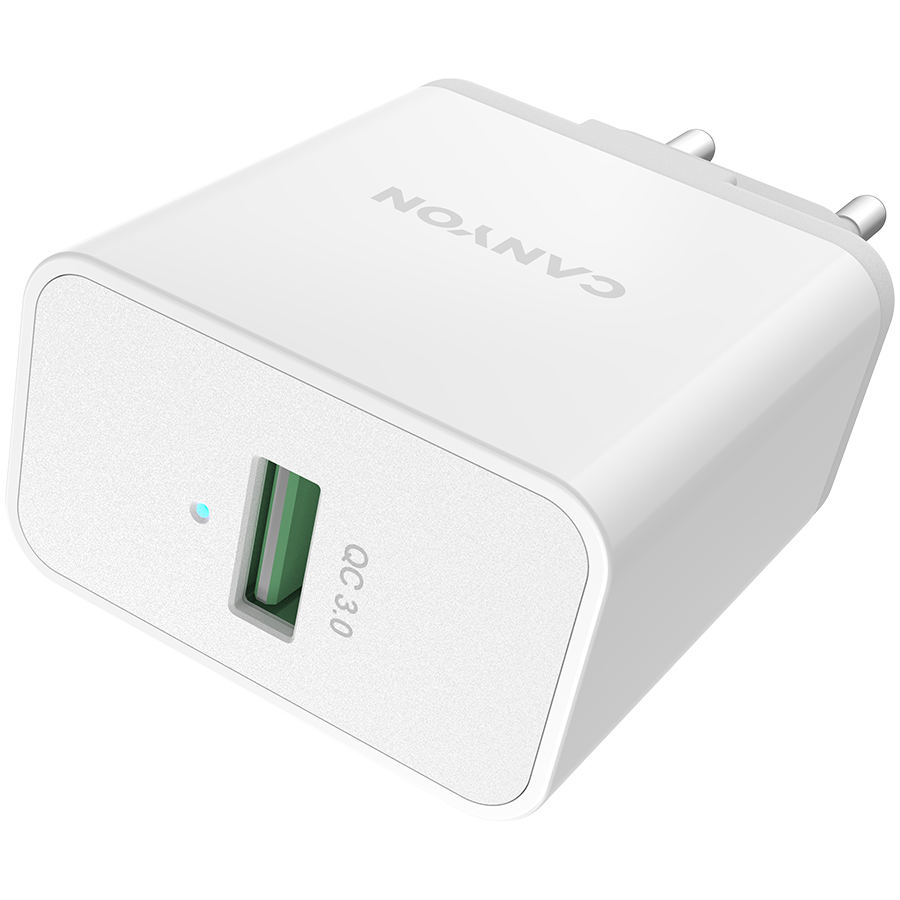 Trenutno nema recenzija korisnika.
16 drugi proizvodi u istoj kategoriji: