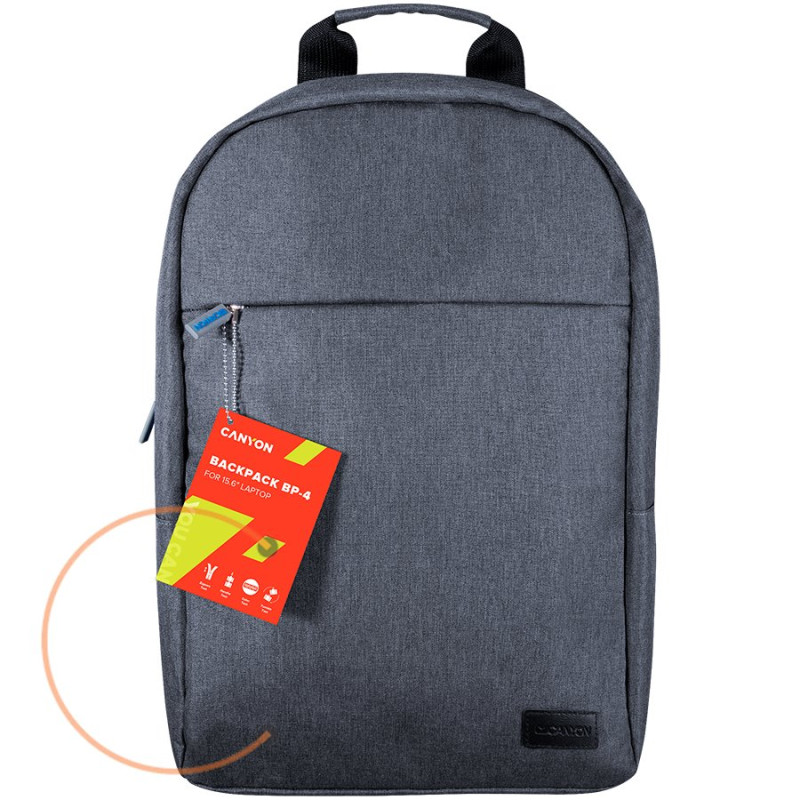  
CANYON BP-4
CANYON BP-4, Backpack for 15.6'' laptop, material 300D polyeste, Gray, 450*285*85mm,0.5kg,capacity 12L
Super Slim Minimalistic Backpack for 15.6" laptops
Enjoy minimalism, the hottest trend of today, with this slim and light backpack CNE-CBP5DB4 by Canyon! It's not only stylish and ultra thin, but comfortable and practical as well. This backpack is designed for everyday usage - you can carry all the essentials in it: a laptop or a tablet up to 15.6", some papers or a couple of books. It has two small internal compartments, cozy adjustable shoulder straps and soft backside. Made of pleasant-touch polyester materials. Everything you need to take to your office or classes!
• Ultra thin, contains nothing more than you need
• Suitable for laptops up to 15,6"
• Zipper lock
• Adjustable shoulder straps
• Rubberized pullers
• 2 internal compartments
• Made of high-quality polyester
• Laptop protection
Trenutno nema recenzija korisnika.
16 drugi proizvodi u istoj kategoriji: