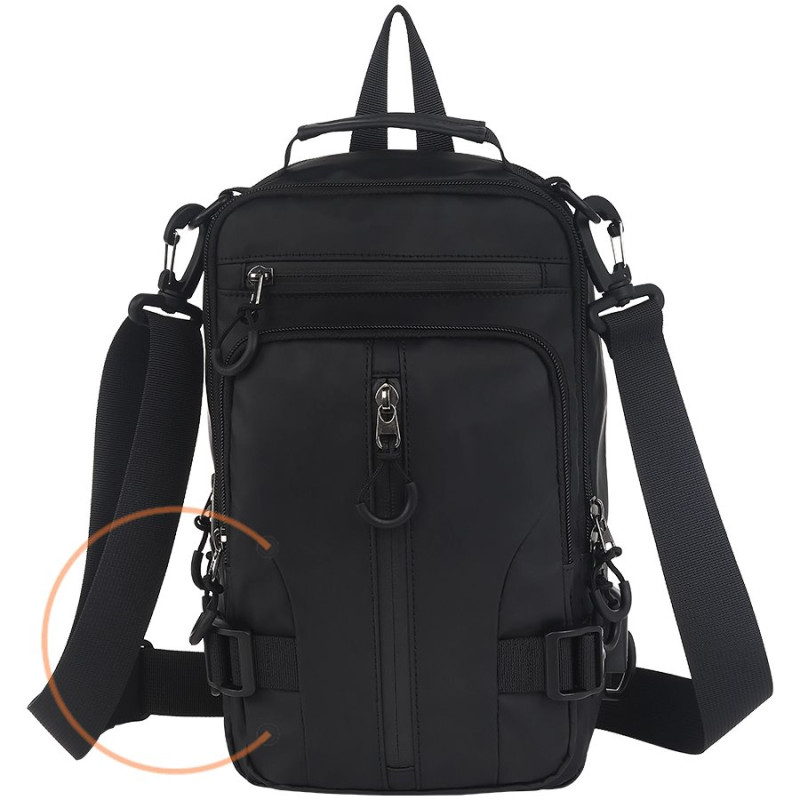  
CANYON CB-1
CANYON CB-1, fanny pack 290MM x160MM x90MMBlackExterior materials: 100% PolyesterInner materials:100% Polyester
CANYON transformer bag CB-1
This Canyon CB-1 transformer bag will become your favorite daily companion! With 3.5L of capacity, it's compact, it's comfy, and it's versatile. Wear the bag on your shoulder or as a backpack, thanks to its smart adjustable strap. And don't sweat it – the backside is ventilated. Three inside and three outside pockets allow you to organize your everyday carry neatly. Even when it rains cats and dogs, this transformer bag won't let your stuff get wet – the material we used is water-repellent.
Comfort above expectations. The adjustable shoulder/backpack strap allows you to transform your bag and carry it in a manner you like best. The backside is ventilated, so no more sweat on a busy summer day. We installed a USB-A port for charging.
Smart organization for your everyday essentials. You'll love this item if you like your belongings to be neatly organized. Three pockets outside, three internal ones, and two separate internal compartments. More than enough for a compact everyday bag!
Features:
size 29x16x9cm
3.5l capacity
Shoulder / backpack strap
Ventilated back side
3 outside pockets
3 internal pockets
2 separate internal compartments
USB-A port for charging
water-repellent material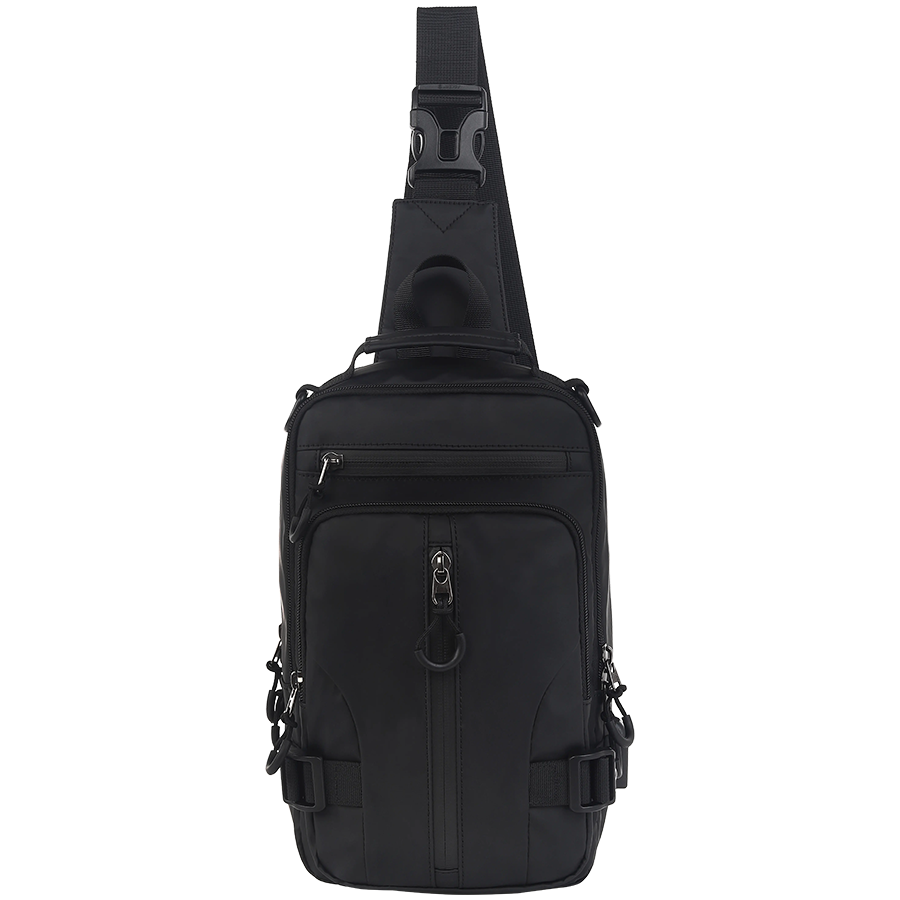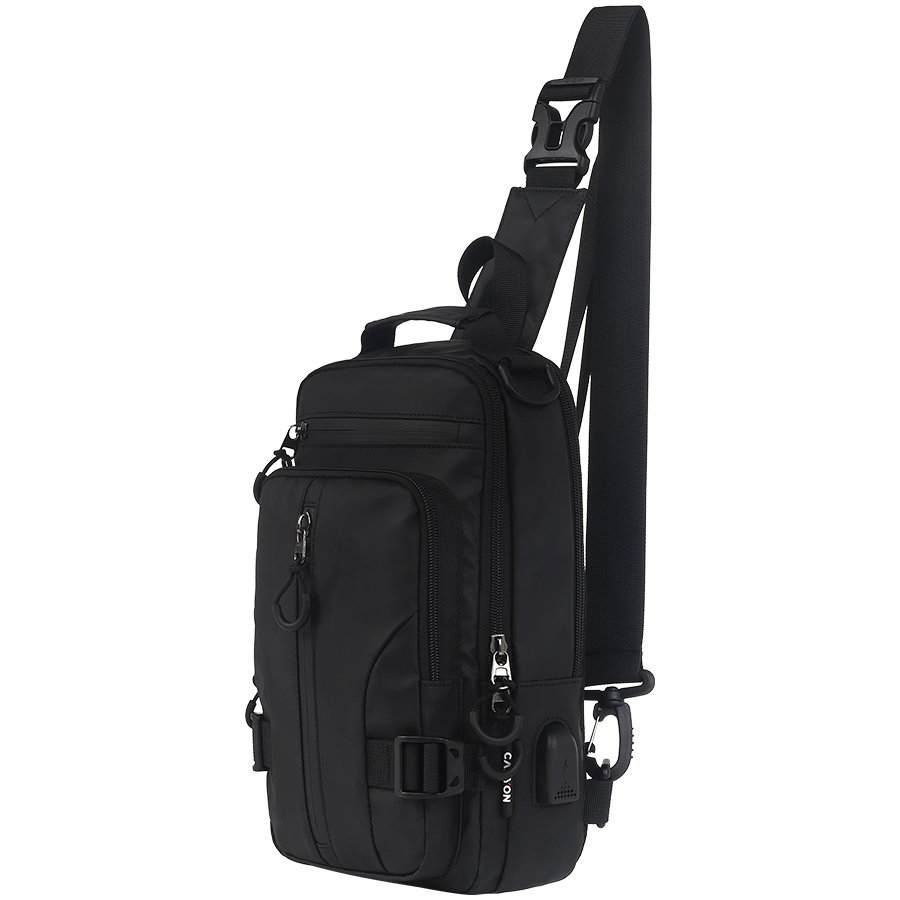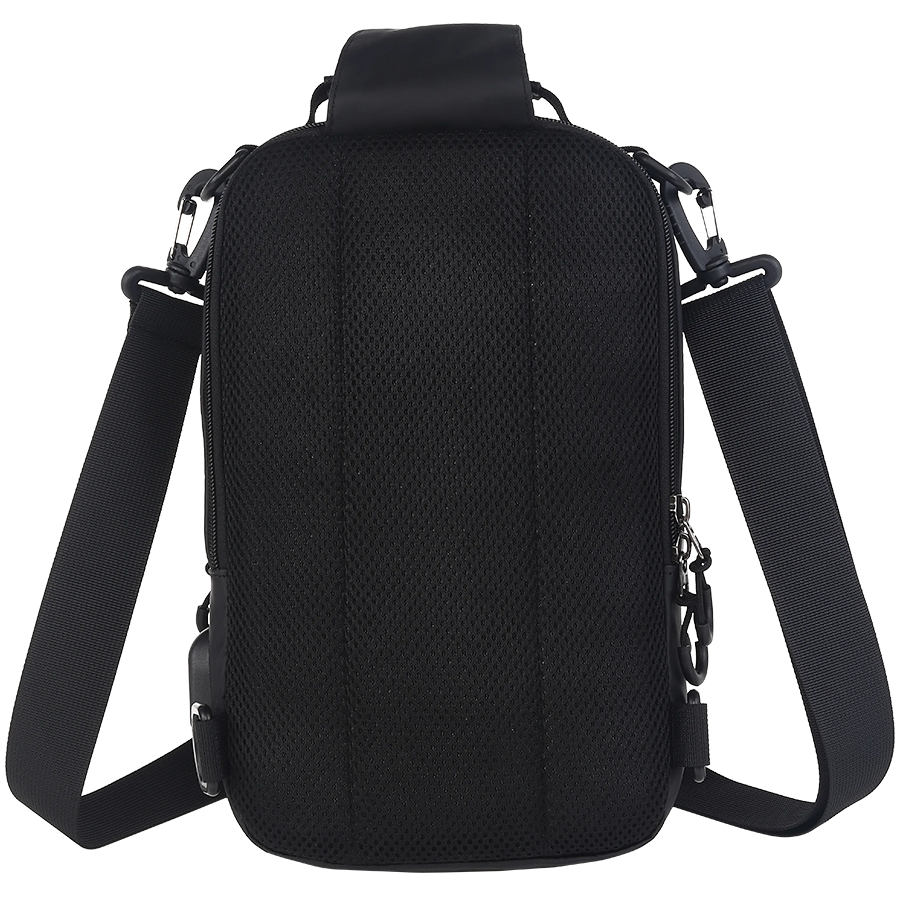 Trenutno nema recenzija korisnika.
16 drugi proizvodi u istoj kategoriji: