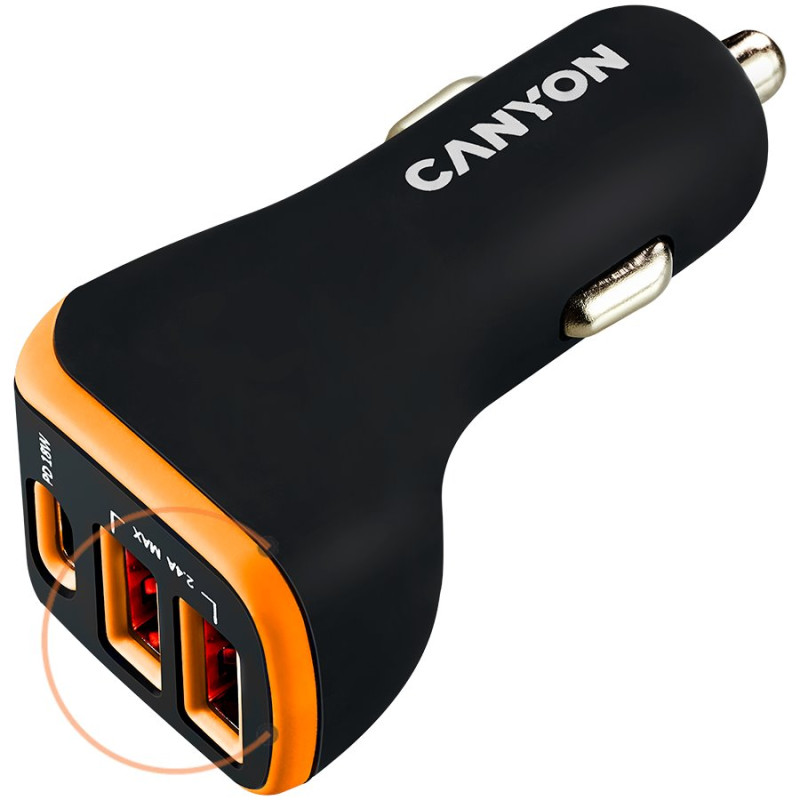  
CANYON C-08, Universal 3xUSB car adapter, Input 12V-24V, Output DC USB-A 5V/2.4A
CANYON C-08, Universal 3xUSB car adapter, Input 12V-24V, Output DC USB-A 5V/2.4A(Max) + Type-C PD 18W, with Smart IC, Black+Orange with rubber coating, 71*39*26.2mm, 0.028kg
Car charger ?-08
In addition to the two standard USB-A ports, this adapter is equipped with a USB-C port that supports Power Delivery technology. Now you can charge devices using a USB Type-C cable straight from the car socket as quickly and safely as possible. Smart IC technology helps to deliver the optimal power supply for each connected device. The charger is equipped with all kinds of protection, including protection against overvoltage and short circuits. You can use this adapter in cars that support both 12V and 24V electric network power.
Features:
Smart IC technology
2 USB-A ports, 5V/2.4A max.
1 USB Type-C port, PD 18W
Input: 12-24V
LED indication of charging
Overvoltage protection
Short circuit protection
Compatible with most portable devices (smartphones, tablets, gaming consoles, GPS navigators, cameras, players)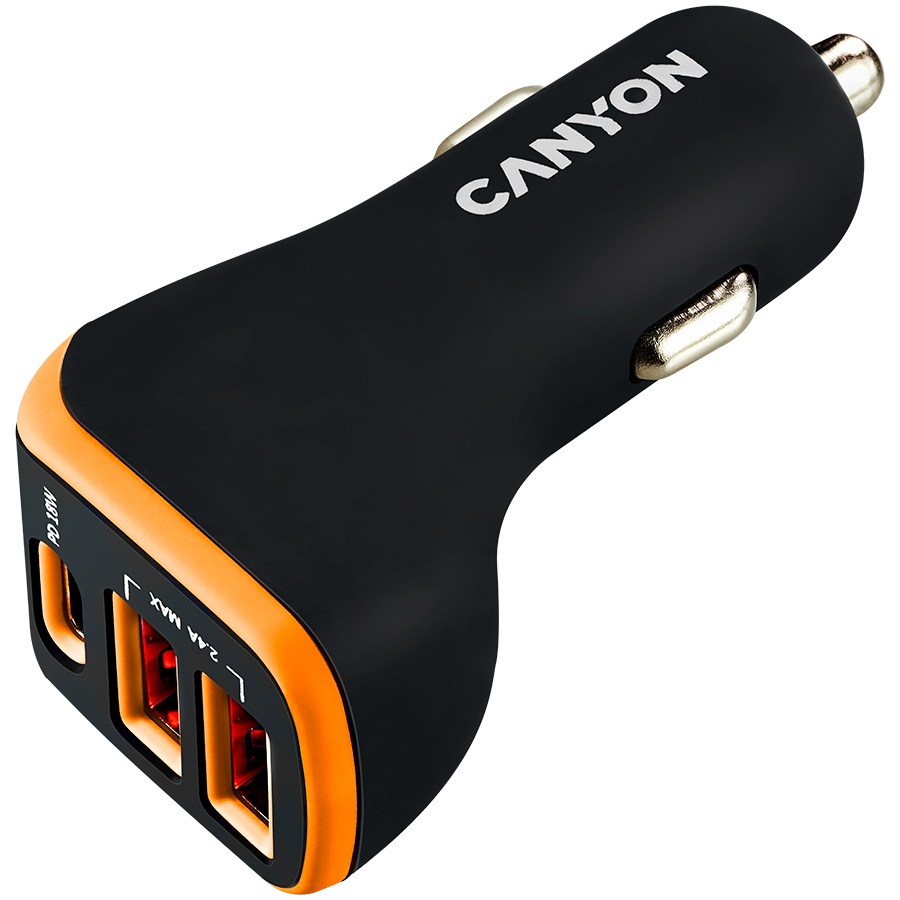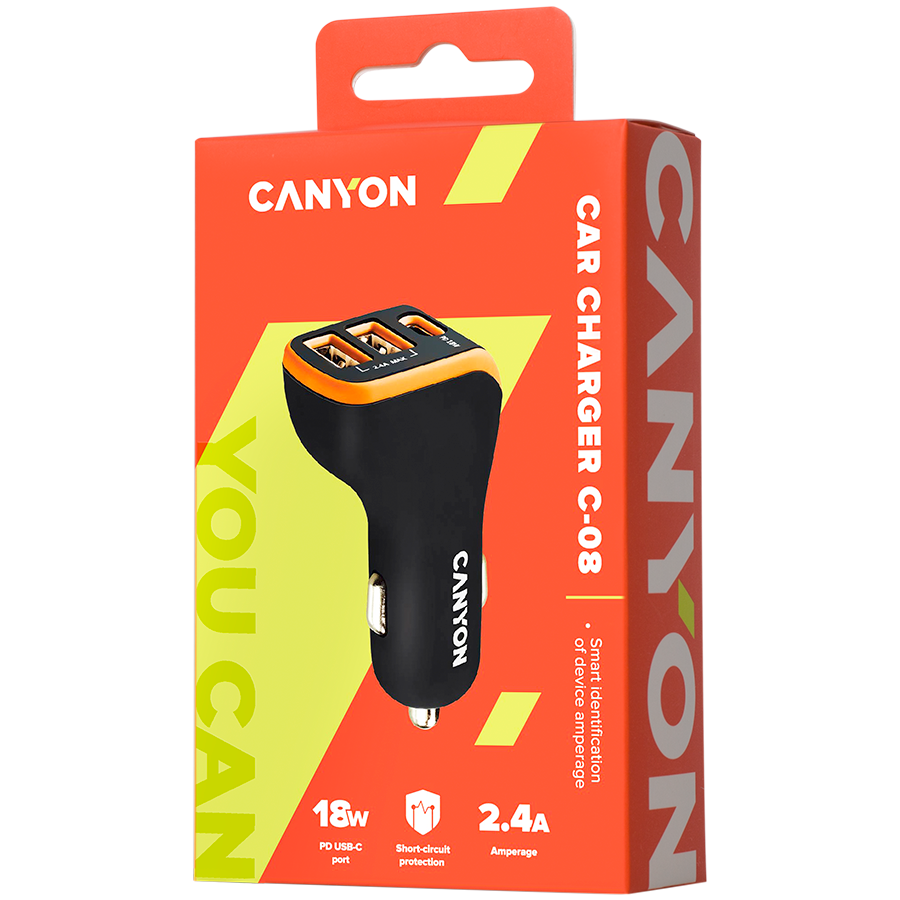 Trenutno nema recenzija korisnika.
16 drugi proizvodi u istoj kategoriji: