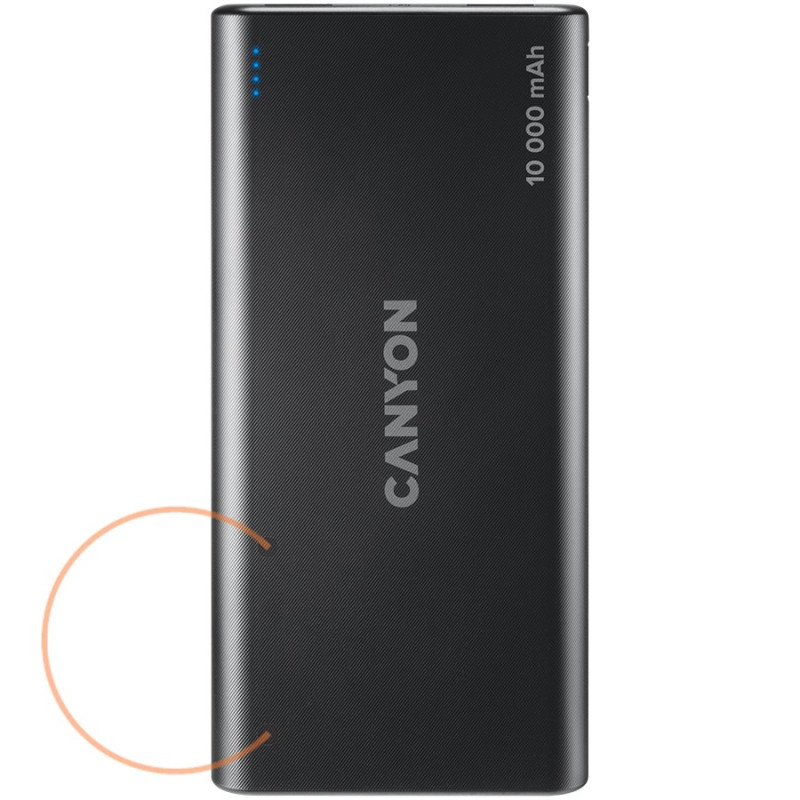  
CANYON PB-108 Power bank 10000mAh Li-poly battery, Input 5V/2A, Output 5V/2.1A
CANYON PB-108 Power bank 10000mAh Li-poly battery, Input 5V/2A, Output 5V/2.1A(Max), 140*68*16mm, 0.230Kg, Black
Compact power bank
PB-108
The design of this power bank has been influenced by Apple aesthetics, however the device is compatible with all gadgets supporting the 5V / 2.1A charging standard. An advantage for iPhone and iPad users - a combined Lightning / Micro-USB input allows to charge the power bank without extra cables. 10,000 mAh capacity is enough for 2-3 full charges of an average smartphone. The device has 6 levels of protection preventing damage from short circuits, overheating, overvoltage and other power failures. Slim body, quality materials and neutral color will be delightful to all who like stylish gadgets!
Features:
Battery type: Li-Polymer
Capacity: 10000mAh
Dual input: 5V / 2A Lightning and Micro-USB
Two outputs 5V / 2.1A, USB type A
6 types of protection
Trenutno nema recenzija korisnika.
16 drugi proizvodi u istoj kategoriji: