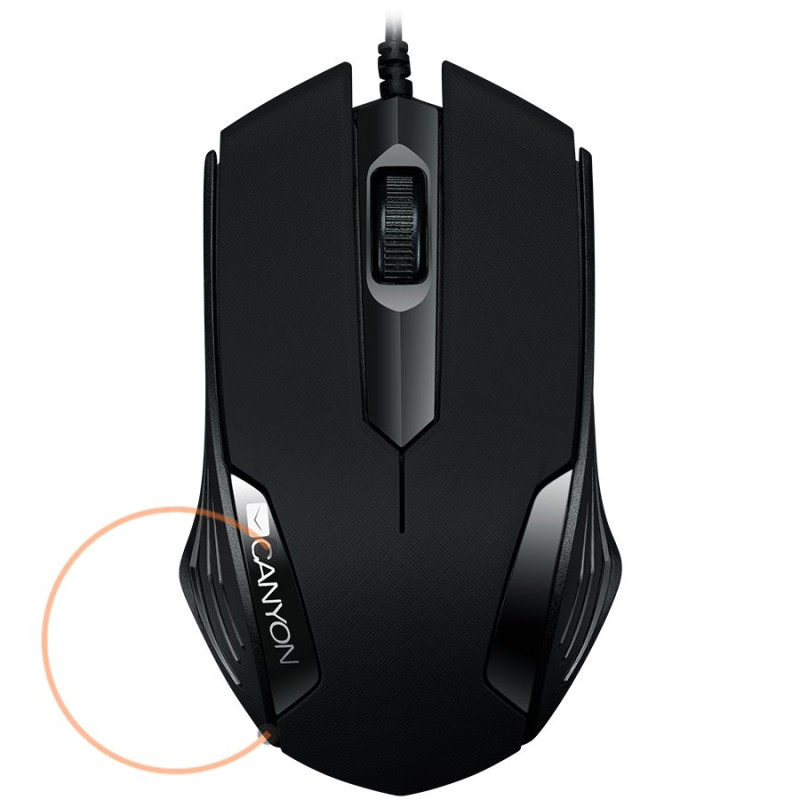  
CANYON CM-02
CANYON CM-02, wired optical Mouse with 3 buttons, DPI 1000, Black, cable length 1.25m, 120*70*35mm, 0.07kg
Wired Optical Mouse for Daily work
There's nothing redundant in this mouse and still you can find anything you need for comfortable and easy daily work. You can fully rely on the performance of this mouse thanks to modern sharp sensor technology and compatibility with USB 2.0. The buttons are created to handle over 3 mln clicks and 1000 DPI resolution is optimal for working on small laptops and standard computer monitors. In a word, usability is the second name of this mouse!
Features:
• 1000 DPI Resolution
• Sharp Sensor Optical Technology
• Compatible with USB 2.0
• Handles over 3 mln clicks
 
Trenutno nema recenzija korisnika.
16 drugi proizvodi u istoj kategoriji: