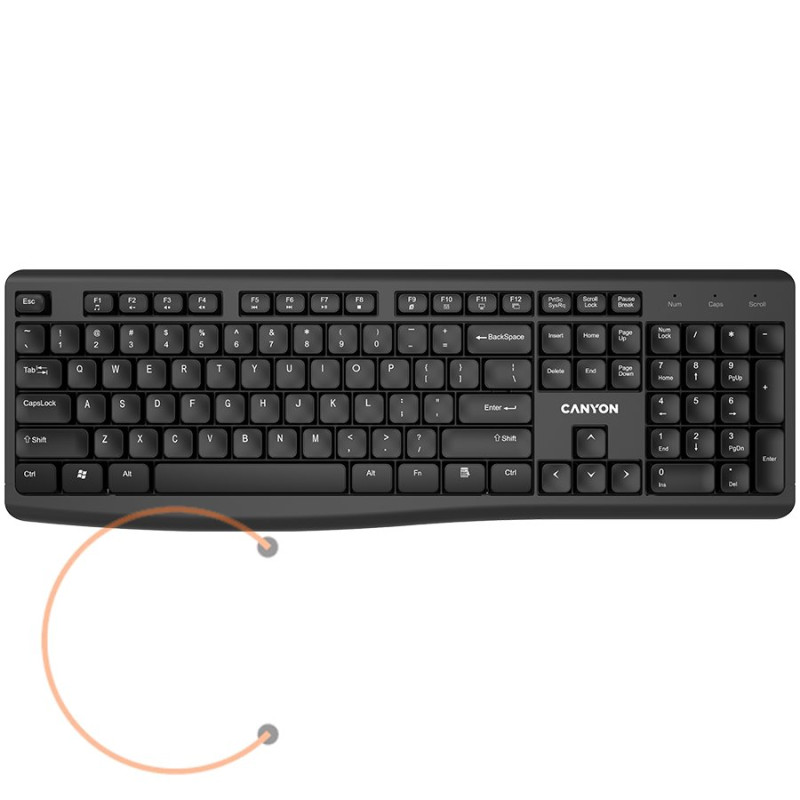  
CANYON Wireless Chocolate Standard Keyboard
CANYON Wireless Chocolate Standard Keyboard,104 keys, slim design with chocolate key caps,black,Size34.2*145.4*27.2mm,440g AD layout
Wireless multimedia keyboard
KB-W50
This keyboard model allows you to work with a computer or laptop with maximum convenience. Multimedia keys let you control volume, video, music, and even the browser. The keyboard is easy to connect. The membrane structure provides quiet operation and pleasant tactile response. The connection could remain stable at a distance of up to 10 meters. Stable operation is ensured by one AAA battery; the energy-saving system ensures the durability of the charge. Ergonomic design and robustness make the keyboard your reliable companion for work and leisure.
Features:
12 multimedia functions
Connection: wireless 2.4GHz with nano-USB receiver
Number of Keys: 104
Key life: 10 million clicks
Operating range up to 10 m (open space)
Dimensions: 434.2x145.4x27.2 mm
1 AAA battery included
Compatible with Windows / Mac OS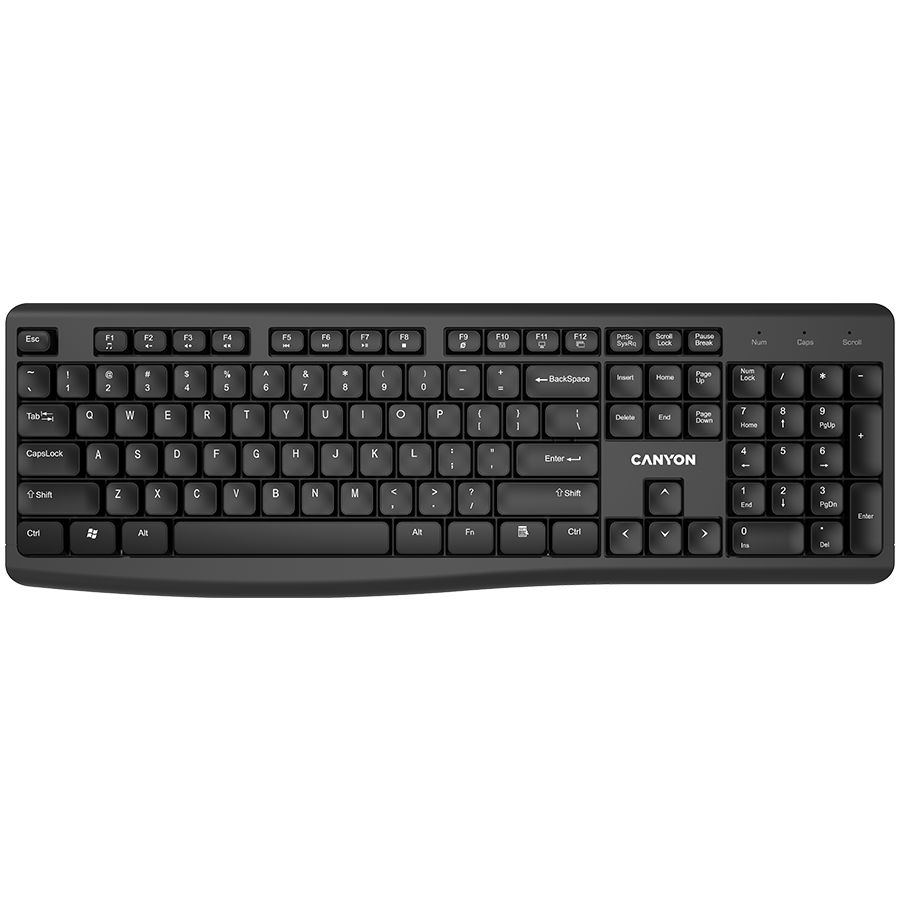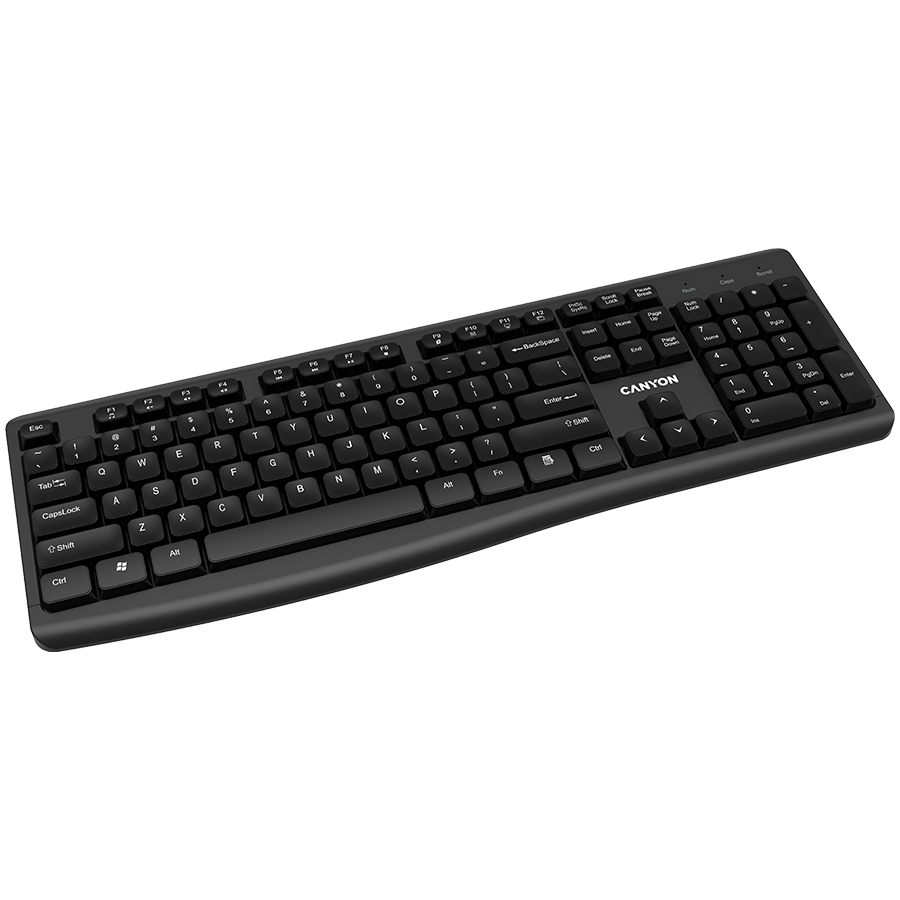 Trenutno nema recenzija korisnika.
16 drugi proizvodi u istoj kategoriji: